SELDISpolysteen has been advising and supplying to virtually all branches of trade and industry, primarily shipping and construction, for around 60 years. During this time our philosophy of close and long-term relationships has proven itself as a strong foundation for building successful business.
SELDISpolysteen is a company whose tradition and quality derives from responsibility, competence and initiative entering all workflows and fields of activity. This practice is continued by managing directors Norbert Ahlf and Stephan Weise, Eckart Weise as associate director and a highly dedicated team, who together represent a wealth of experience, innovativeness and creativity, characterised and reinforced by personal engagement and comprehensive knowledge. In an increasingly anonymous business environment we have discovered it is precisely this kind of team that business partners really appreciate.
It is further worth mentioning that our constant presence also means we are always in a position to act and that, based on our expertise we can efficiently analyse our clients' requirements – and that in the meantime the company is managed and run by staff in the third generation.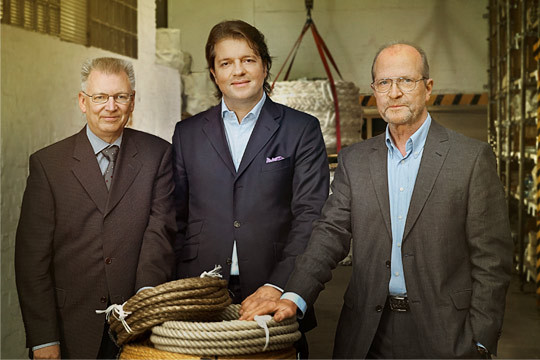 Norbert Ahlf Managing Director, Stephan Weise Managing Director, Eckart Weise Associate Director